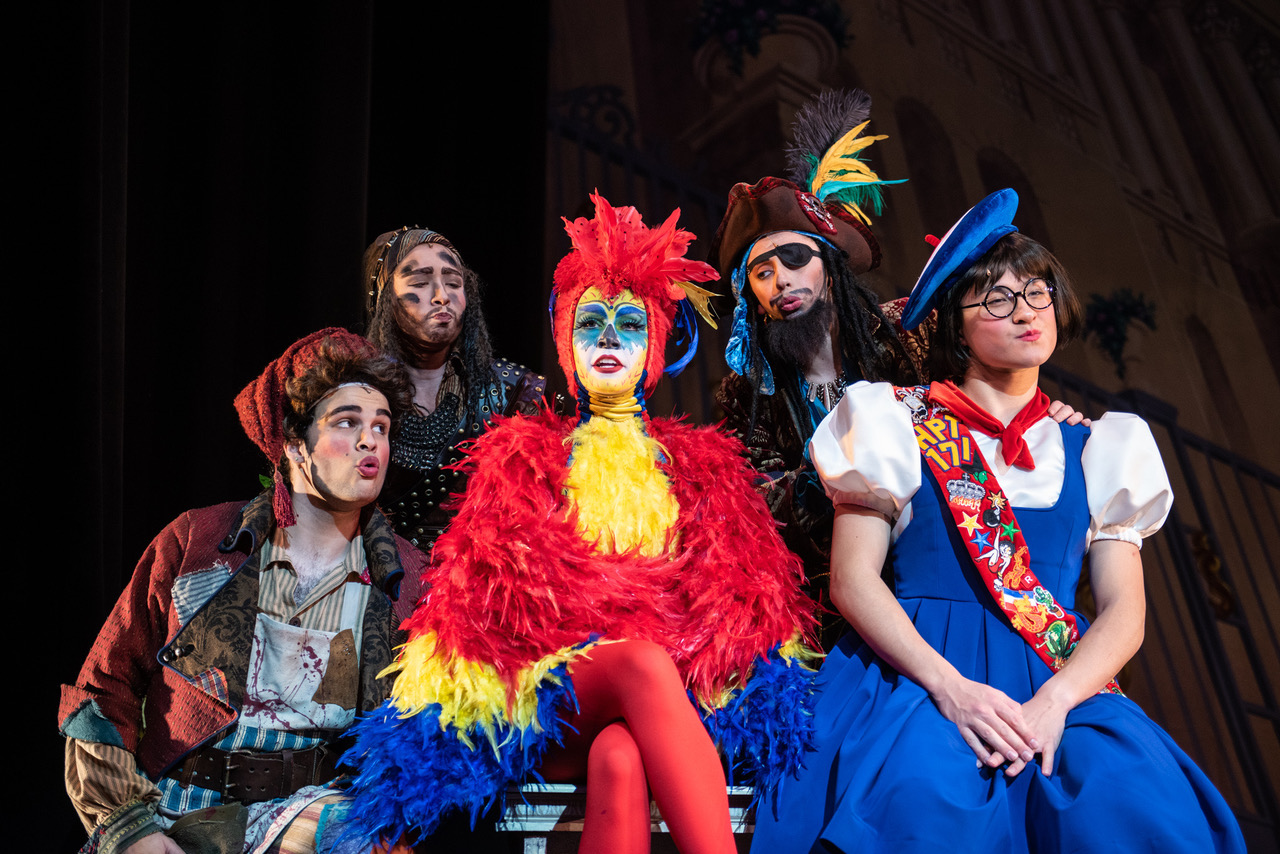 Hasty Pudding Theatricals
Join us at this popular event! Come watch the Hasty Pudding Theatrical's production: Cosmic Relief. Always clever and funny, the Pudding shows are not to be missed. As always, we'll begin by convening in Harvard Square for dinner, and then walking over to the theater. If you haven't been, now's the time!
Group discounted tickets are $35 each (does not include dinner).
From the website: TRADITION. SATIRE. WIT. PUNS.
Pudding shows have a long tradition of daring social and political commentary, never shying away from controversial current events. Even in our early history, no one was safe from the jabs of the Pudding authors – not even our own patrons. In 1910, John Reed, who would go on to chronicle the Bolshevik Revolution firsthand, wrote Diana's Debut, a bold satire of the Boston Elite. Two years before Charlie Chaplin's The Great Dictator, the Pudding mercilessly mocked Hitler and Mussolini in 1938's So Proudly We Hail. By 1964 William Had The Words had already parodied both the Beatles and the commodification of Shakespeare to sell make-up. Of course, the tradition continues to this day. In 2009, the oil crisis was central to the plot of HPT 161: Acropolys Now. And while unafraid to tackle polemical issues, the Pudding never takes itself too seriously, consistently delighting audiences with uproarious antics and clever wordplay.
Please note, tickets are non-refundable and do not include dinner. This event is for Harvard alumni, faculty, students and their parents, and their guests.